Correct positioning along the axis of the loading bay
Wheel guides ensure that the HGV is positioned exactly along the axis of the loading bay when parked in front of it, and this is an essential factor for protecting your buildings and installations.
Wheel guides ensure personnel safety by clearly indicating the bay areas and footpaths.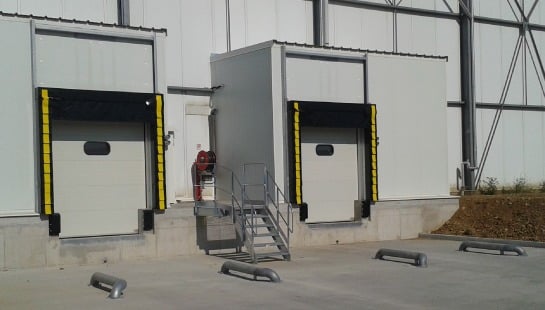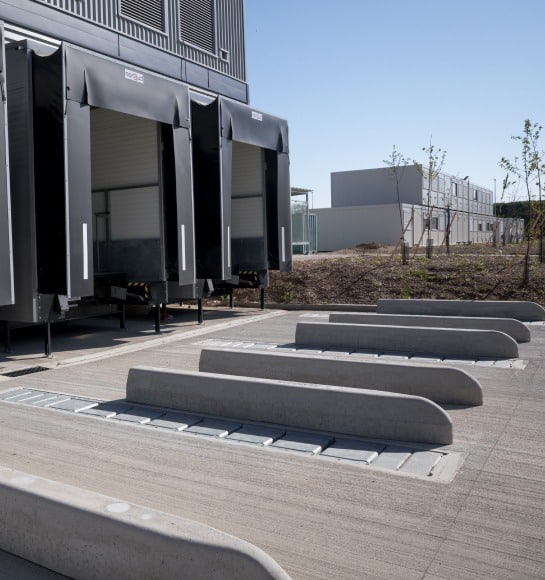 We propose two types of wheel guides
Steel wheel guides :

Galvanised finish
Length: 2000 mm
270 mm height
Fits directly on to the ground surface.
Concrete wheel guides :

Robust construction, can stand up to the most severe impacts without damaging the buildings or HGV,
Rounded form for easier approach
Reinforced concrete
Length: 3000 mm
Width 250 mm
Height 350 mm
We have made the BIM files for this product available for free download.
BIM (Building Information Modeling) allows you to model building information.
This technological advance makes building planning, design and management easier from the construction phase right through to demolition. You can download our intelligent 3D models.